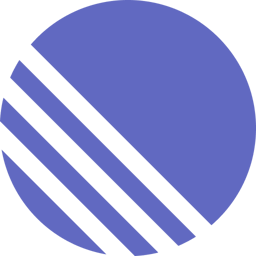 Embed Linear issues directly in your GitBook documentation.
Install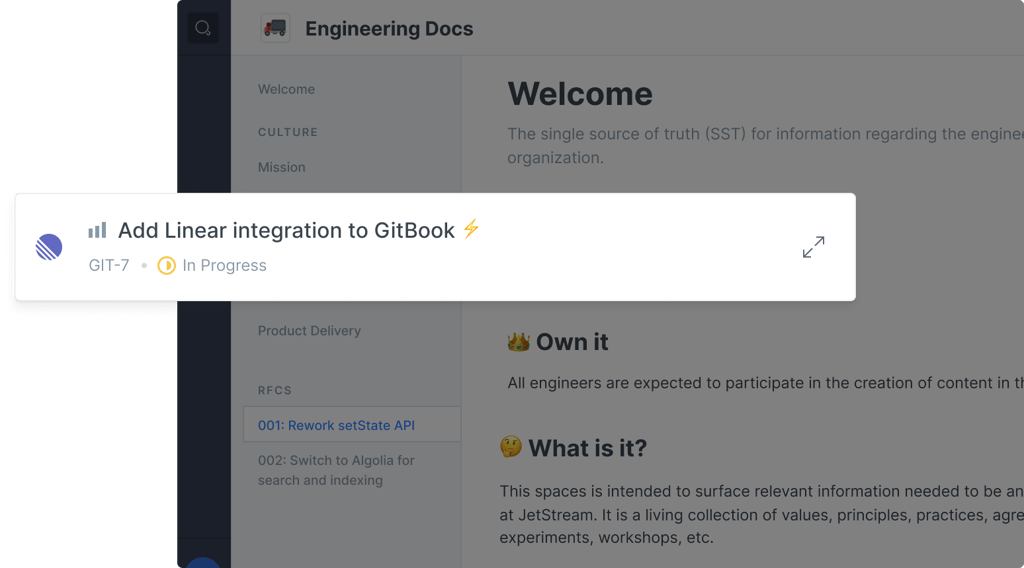 Overview
Linear is an issue management software that streamlines issues tracking, sprints, and product roadmaps.
This integration lets you embed Linear issues into your GitBook documentation. It allows your reader to get a preview of the issues right from your documentation pages.
How it works
Embedding Linear in your documentation is simple - just paste a Linear link into the GitBook editor. The app will turn the link into an embed that show details of the Linear issue like the title, status & assignee along with a snapshot of the issue description.
Configure
Once the Linear integration has been installed, you will have to authorize the connection between GitBook and Linear. You can select specific spaces you which you would like the integration to run on, or select all spaces.
Interested in building your own GitBook integrations?
Submit your idea for a team or community integration through our GitBook Developer Platform.
Join our GitBook Developer Platform
Amazing documentation lives on GitBook.
Inspired by how developers organize their work, GitBook is the future of documentation for high-performing teams. Get started with GitBook today.
Start for free