Grow your Mailchimp audiences, directly from your GitBook content.
Install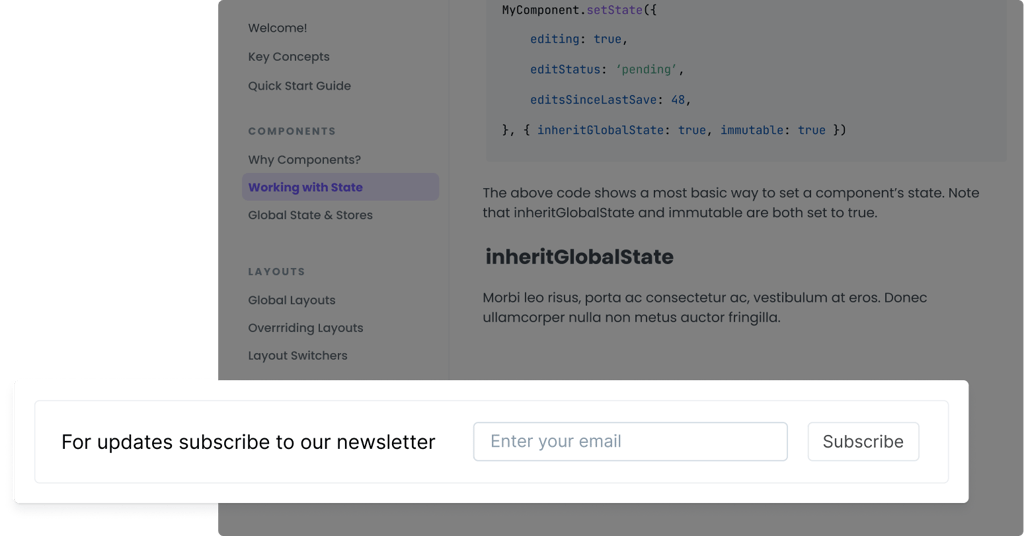 Overview
The Mailchimp integration for GitBook provides a way for your readers to subscribe to a Mailchimp Audience.
How it works
After installing the integration and authorizing with your Mailchimp account, a new Mailchimp block will become available in the GitBook editor. Insert the Mailchimp block into any page in GitBook to allow users to subscribe directly to your selected Audience.
Configure
Once the Mailchimp block has been inserted, you can configure which Audience you'd like new subscribers to be added to directly on the block. You can also change the call-to-action text to fit the purpose of the mailing list.
Interested in building your own GitBook integrations?
Submit your idea for a team or community integration through our GitBook Developer Platform.
Join our GitBook Developer Platform
Amazing documentation lives on GitBook.
Inspired by how developers organize their work, GitBook is the future of documentation for high-performing teams. Get started with GitBook today.
Start for free