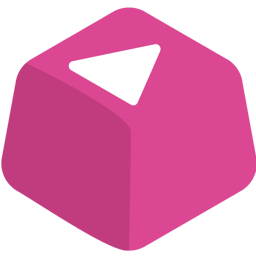 Embed interactive Node.js notebooks in your GitBook documentation.
Install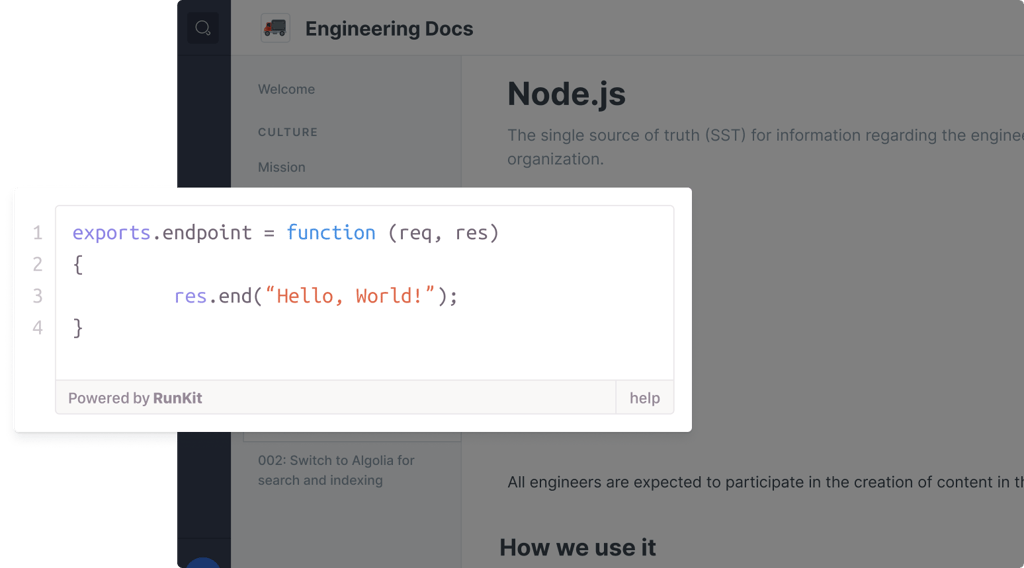 Overview
RunKit notebooks are interactive JavaScript playgrounds connected to a complete Node environment right in your browser. Every npm module pre-installed.
They make it easy for your users to run sample code right from your documentation.
How it works
The integration allows you to embed live examples into your GitBook, removing the friction of trying new ideas. You can bring your code to life by allowing your users to run the sample of your code within your documentation.
Adding RunKit notebooks in your documentation is simple - select the RunKit block from the command palette and insert your code snippet. Or paste the link to an existing RunKit notebook into the GitBook editor to embed it in your page.
Configure
Click Integrations button in sub-navigation to install the RunKit in a single space, alternatively navigate to your organization settings to install it on multiple or all spaces.
Interested in building your own GitBook integrations?
Submit your idea for a team or community integration through our GitBook Developer Platform.
Join our GitBook Developer Platform
Amazing documentation lives on GitBook.
Inspired by how developers organize their work, GitBook is the future of documentation for high-performing teams. Get started with GitBook today.
Start for free